Wise 2021 Angel Reach $5000 check presentation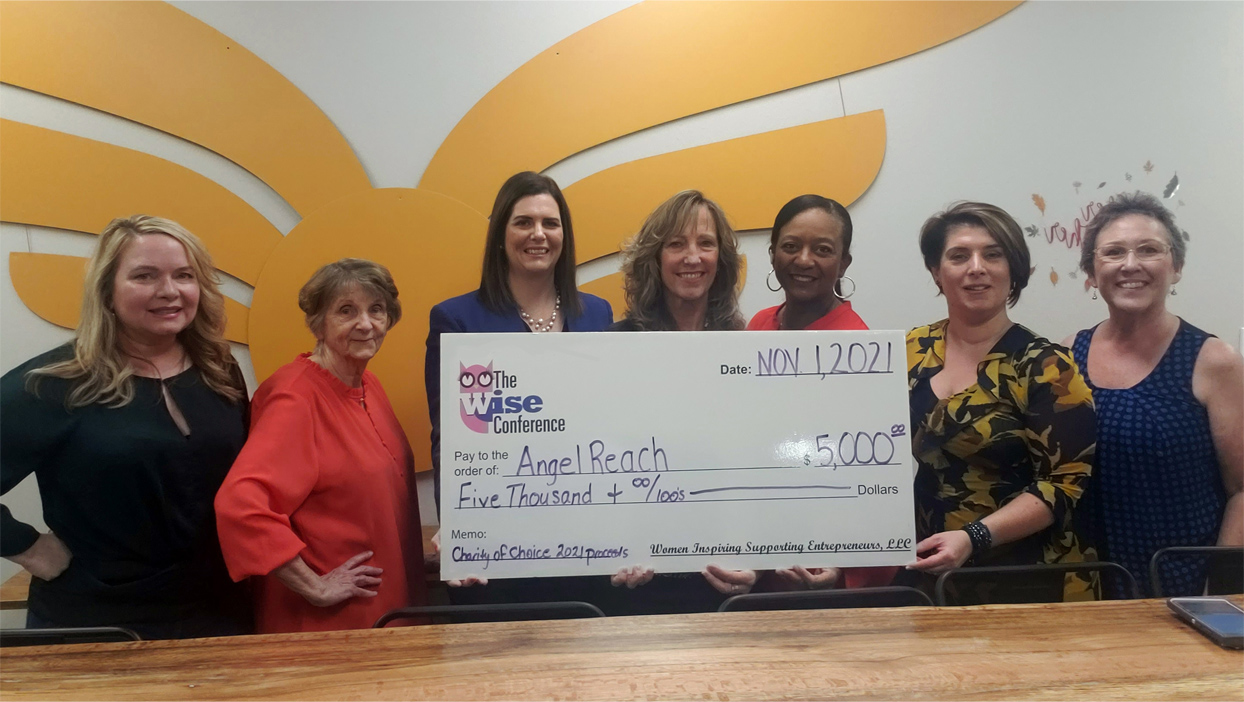 Conroe, Texas November 1, 11:00a.m. 2021 – The Wise 2021 Committee presented a $5000 check to Angel Reach.
The Wise2021 Conference teamed up with Angel Reach in support of their nonprofit operation in Conroe. Angel Reach helps young people transition to better lives by providing assistance with housing, counseling, mentoring, employment and educational resources, tutoring, resources, transportation and life skills training. It is Angel Reach's vision to assist children and youth from the foster care system achieve their full potential in spite of the obstacles placed on them by broken families and a broken system.
If you would like to support this wonderful charity, please visit www.angelreach.org