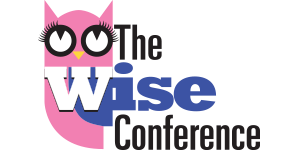 FOR IMMEDIATE RELEASE  —  July 15, 2016
The Woodlands—Wise Conference 2016 is set for Wednesday, Sept. 28, from 9 a.m. to 4 p.m. at Lone Star Corporate College, 5000 Research Forest Drive, The Woodlands, TX 77381. www.thewiseconference.com
This is the 4th year that local women's networking organizations have joined together for WISE, Women Inspiring Supporting Empowering. The one-day business conference is a joint effort of Montgomery County Association of Business Women (MCABW), Business Women's Forum and multiple chapters of Women on a Mission to Earn Commission (WOAMTEC) to provide education and networking opportunities for professionals with a desire to learn more about worklife balance.
Sponsorship opportunities are currently available for businesses who would like to showcase their companies' capabilities to 300+ women. Click on the Sponsorship, Vendor and Ticket tab on www.thewiseconference.com. Sponsorship forms can be electronically completed or downloaded. For more information, email info@thewiseconference.com. If you already know what kind of sponsorship your company wants, complete the form and, this year, you have an option to pay by credit card on the Web site. Sponsorships will be accepted based on which entity completes the appropriate form(s) and submits payment.
For the first time, WISE 2016 will be awarding three $1,000 scholarships to area women. Available this year through the generous donation of Donna Wick, DW PR, community women may apply for scholarships which can be used toward continuing education or business seminars. A completed application and two letters of reference are required before an applicant may be considered. Deadline for scholarship submissions is Aug. 31, 2016. Applications submitted after the deadline or incomplete applications will be ineligible for consideration. Applicants should go to www.thewiseconference.com and click on the Scholarship Info tab to initiate the process. Questions may be emailed to info@thewiseconference.com, ATTN: Scholarship Team.
The conference includes:
• Female Executive Panel Discussion—Panel is made up of Missy Herndon, Interfaith of The Woodlands CEO; Amy Milstead, Milstead Automotive President; Linda Head, Lone Star College Systems, Associate Vice Chancellor; and Debra Sukin, Houston Methodist Regional SVP and CEO.
• Keynote Speaker Indrani Goradia, Indrani's Light Foundation
• Breakout Session Opportunities—Health and Wellness, Social Media or Leadership Development.
• Vendor Information Booths—5-foot vendor booths are available for $350 for an exclusive booth, $250 for a regular booth and $150 for a non-profit booth.
WISE 2016 will shine a spotlight on special needs in our community and donate a portion of the proceeds to two local charities: Special Needs Sibs and Focus Academy. Tickets to the Sept. 28 event are only $69 and this does include lunch. Individual tickets will go on sale Aug. 1. See www.thewiseconference.com as your main source of information. The Wise Conference 2016 Coordinator is Dawn Candy, info@thewiseconference.com or 936-207-5017.