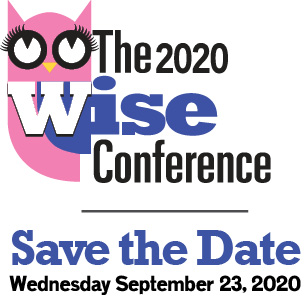 The WISE Conference 2020 Charity of Choice
The Woodlands, TX (January 31, 2020) — Each year, the WISE Conference planning committee chooses at least one local charity to acknowledge at the conference and give a portion of the proceeds.
With the ongoing growth in the area, it is organizations like the WISE Conference that bring awareness and support to local nonprofits that continuously use the donation to make a difference.
"We want to bring attention to what this well-deserving charity does in our community, and we are proud to donate a portion of our proceeds to the Charity of Choice," said Dawn Candy, the 2020 WISE Conference coordinator. "The WISE Conference is more than a women's business conference – we believe in giving back to those who could use a helping hand, and we will continue to support our community."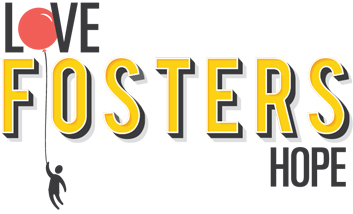 Wise Charity of Choice 2020 – Love Fosters Hope
Love Fosters Hope is a Texas-based non-profit organization with many facets, but one purpose: to impact the lives of children and teens in foster care who have been abused, neglected, or abandoned.
Foster children and youth will develop into healed, educated, and independent adults with hope for their future as a result of camps, mentoring, and practical support.
These kids long to experience the acceptance and provisions others often take for granted, and instead face a future of uncertainty where so many odds are stacked against them. Our mission is to model the character of Jesus for them, show them their value as individuals, and equip them with the tools they need to live independently and to the fullness of their God-given potential. The centerpiece of our ministry is summer camps, where youth with foster care backgrounds can trade feelings of hurt and rejection for self-esteem and respect. Please visit us on https://lovefostershope.org
About the WISE Conference
The WISE Conference is an annual conference, and a cooperative effort between Women On A Mission To Earn Commission (WOAMTEC) and Montgomery County Association of Business Women (MCABW). WISE—Women Inspiring Supporting Empowering caters to professionals with a desire to learn more about work-life balance and gather tools, tips and strategies to implement and streamline their businesses. WISE is committed to the empowerment of women through personal and professional development, and the Conference is scheduled for Wednesday September 23, 2020 9 a.m. – 3:00 p.m. WISE is also focused on giving back to local charity organizations in our community. For more information about the WISE Conference, please visit, https://thewiseconference.com/ and follow the story on Facebook at https://www.facebook.com/TheWISEConference.