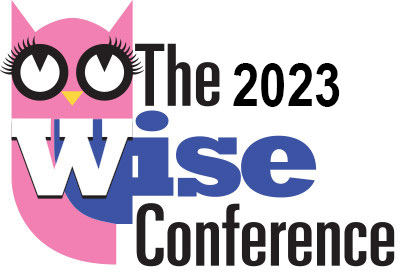 The WISE Conference 2023 Charity of Choice
The Woodlands, TX (April, 2023) — Each year, the WISE Conference planning committee chooses at least one local charity to acknowledge at the conference and give a portion of the proceeds. With the ongoing growth in the area, it is organizations like the WISE Conference that bring awareness and support to local nonprofits that continuously use the donation to make a difference.
WISE aims to bring attention to what this well-deserving charity does in the community, and is proud to donate a portion of our proceeds to the Charity of Choice. The WISE Conference is more than a women's business conference – we believe in giving back to those who could use a helping hand, and we will continue to support our community.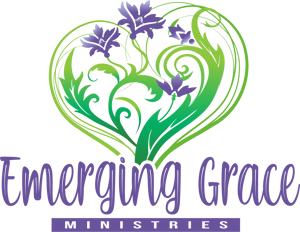 WISE Charity of Choice 2023 – Emerging Grace Ministries

Victims of child sex trafficking that receive short-term care are more likely to end up back in trafficking. At Emerging Grace Ministries, we are providing one of the first long-term care programs to heal child sex trafficking survivors.
REVEAL: We know this fight cannot be won alone. We are reaching out to our communities and providing education to end the exploitation of children.
RECOVER: When a child sex trafficking victim is rescued, they are taken from everything they know. It takes time for them to be able to heal and avoid re-victimization. We are one of the first long-term care programs to allow full recovery.
RENEW: Renew the spirit of survivors. Our campus will be dedicated to the renewing of each child's mind, body, and spirit.
About the Founder
Tina Stahl is the Founder and Executive Director of Emerging Grace Ministries; a non-profit organization that is a leader in the fight against adolescent sex trafficking. Tina's career in residential child care began as a caregiver for Boys & Girls Country. She has a master's degree in human service management and a Licensed Child Care Administrator for the State of Texas since 2016. She has spent nearly 20 years working in the residential child care environment. That experience has led her to work with adolescents from hard places ranging in age from 12 to 24 years. Her passion is simply to offer hope to disadvantaged youth.
Throughout all that experience, Tina recognized that adolescent sex trafficking victims are the least understood and most underserved population. As a result, in 2020 she set out to create a residential program specifically designed to work with this population. In the waiting for the right campus for the past two years, Tina and her board have been educating our local communities about the seriousness of this issue through networking and awareness events.
In March of 2023, Emerging Grace Ministries purchased its first property that will be remodeled to become the first Grace House. Remodeling is well underway.
About the WISE Conference
The WISE Conference is an annual conference, and a cooperative effort between Women On A Mission To Earn Commission (WOAMTEC) and Montgomery County Association of Business Women (MCABW).
WISE —Women Inspiring Supporting Empowering— caters to professionals with a desire to learn more about work-life balance and gather tools, tips and strategies to implement and streamline their businesses. WISE is committed to the empowerment of women through personal and professional development, and the Conference is scheduled for Wednesday September 27, 2023, 9 a.m. – 3:00 p.m.
WISE is also focused on giving back to local charity organizations in our community. For more information about the WISE Conference, please visit, https://thewiseconference.com/ and follow the story on Facebook at https://www.facebook.com/TheWISEConference.