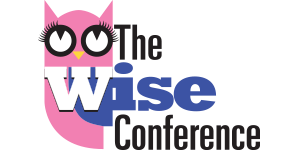 The WISE Conference 2019 Charities of Choice
The Woodlands, TX (April 29, 2019) — Each year, the WISE Conference planning committee chooses at least one local charity to acknowledge at the conference and give a portion of the proceeds.
With the ongoing growth in the area, it is organizations like the WISE Conference that bring awareness and support to local nonprofits that continuously use the donation to make a difference.
"We want to bring attention to what this well-deserving charity does in our community, and we are proud to donate a portion of our proceeds to God's Garage and Mosaics of Mercy this year," said Dawn Candy, the 2019 WISE Conference coordinator. "The WISE Conference is more than a women's business conference – we believe in giving back to those who could use a helping hand, and we will continue to support our community."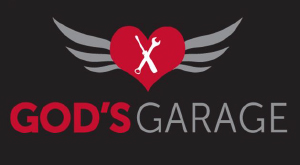 About God's Garage
God's Garage exists to help single mothers, widows, and wives of deployed military by providing free vehicle repairs and free vehicles.
God's Garage is a volunteer-based non-profit commissioned with rescuing women from significant transportation challenges by granting qualified recipients free vehicle repairs and free vehicles so they can drive to their jobs, travel to medical appointments, take their kids to school, and maintain their overall independence. We are dedicated to meeting the physical needs of transportation, spiritual needs of guidance, and practical techniques of budgeting, life skills, job interviewing and more for those who receive assistance. Although our origins date back almost fifteen years, we are a relatively new 501(c)(3), established in August of 2016. For more information about God's Garage or to donate, please visit godsgarage.org/donate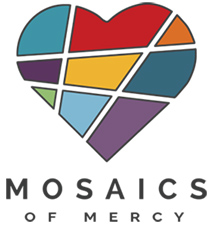 About Mosaics of Mercy
Mosaics of Mercy's mission is to serve as a hub of empowerment supporting each unique journey toward mental health and addiction recovery.
Mosaics of Mercy was created to fill the high priority need in our community for a central connection point around mental health. We provide a hub for mental health through the following services:
– Education: Creating connections to knowledge
– Navigation: Initiating connection to current and vetted mental health resources
– Cultivation: Allowing for connections to God, creativity, and community
One unique aspect that we offer is our Beauty In Brokenness (C) mosaic-making program. It allows everyone in our community to gather for a creative experience and conversation about mental health topics that are often found difficult to discuss. We foster a safe environment where brokenness can be shared and resources accessed. This initiates a sustainable shift to mobilization, empowerment, hope, and healing in the mental health of our community.
For more information about Mosaics of Mercy or to donate, please visit mosaicsofmercy.com
About the WISE Conference
The WISE Conference is an annual conference, and a cooperative effort between Women On A Mission To Earn Commission (WOAMTEC) and Montgomery County Association of Business Women (MCABW). WISE—Women Inspiring Supporting Empowering caters to professionals with a desire to learn more about work-life balance and gather tools, tips and strategies to implement and streamline their businesses. WISE is committed to the empowerment of women through personal and professional development, and the Conference is scheduled for Wednesday September 25, 2019 9 a.m. – 4:00 p.m. . WISE is also focused on giving back to local charity organizations in our community. For more information about the WISE Conference, please visit, https://thewiseconference.com/ and follow the story on Facebook at https://www.facebook.com/TheWISEConference.