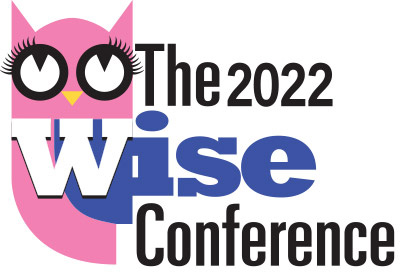 The WISE Conference 2022 Guest Speakers
A graduate of Texas A&M University, Missy Herndon is a former PR consultant turned stay-at-home mom and social editor/writer for a local magazine while raising her young boys.
Her journey changed paths when her oldest son, Will, then 6 years old, was diagnosed with juvenile Batten disease and given a fatal prognosis. In 2009, Missy and her husband, Wayne, co-founded HOPE: The Will Herndon Research Fund. The mission is simple: The fund has raised nearly $9 million to date in The Woodlands community and continues raising awareness and funds to find a treatment to save Will. The community effort has led the research to the FDA, where the treatment received clinical trial approval in the Fall of 2021! After 13 long years of research and drug development, the trial began in February of this year, and Will is Patient #1!
In 2012, Missy went back to the workforce, landing a dream job at Interfaith of The Woodlands as the Director of Programs and Services. In 2016, Missy was promoted and now serves as President and CEO of Interfaith of The Woodlands and Interfaith Community Clinic. As CEO of Interfaith, Missy oversees nearly 400 employees and manages the $28+ million non-profit organization that focuses on providing basic needs to our neighbors in crisis, senior programs, employment services, community publications, early childhood education and resources for those facing challenges. The Interfaith Community Clinic is the only charity clinic serving the medical, dental and behavioral health needs of our uninsured neighbors residing in all of Montgomery County.
In her spare time, Missy loves spending time with her family and friends, serving her community and working on HOPE. The center of her world is her husband of 23 years, Wayne, and their three boys, Will, Steele and Magnus. Missy enjoys writing, the gym and cheering on her boys at the Football, Rugby or Challenger Baseball fields. The Herndons are members of The Woodlands United Methodist Church. Missy hopes to inspire others to make positive change in their communities and believe in the power of possibility no matter the circumstance.
AIMEE COPELAND
Masters in psychology and social work and Licensed Clinical Social Worker
Inspirational Talk

Aimee shares an inspiring message of courage and survival in the face of all the odds and it highlights courage, compassion, determination, perseverance, and connecting with the self, understanding the self, and self-awareness. Aimee is sure to leave your audience laughing, crying, and experiencing an array of emotions.
SYLVIA BROWN

M.S.N, R.N., O.C.N, C.N.L, O.N.N-CG, is a nurse navigator at
The University of Texas MD Anderson Cancer Center
Speak Up! 5 Tips to Being an Effective Self Advocate
Sylvia delivers cancer prevention presentations in the greater Houston area. Brown graduated from The University of Texas Health Science Center at Houston with a degree in nursing and a master's degree in nursing from Texas Woman's University.
TANYA BUGBEE
Leadership Coach & Business Strategist
Moving The Needle! (it is time)
We are going to look at some of our core problems we all are experiencing right now:
– Missing out on time and finding our voices to say NO so we have time for our YES's.
– Not making enough money and barely making a dent in our savings. Or what savings?
– Finally being the first person they call – how you will stand out and have more clients. Be the leader in the field!
We are going to move the needle. Learn how to get there during our break out time together!
YGC RELATIONSHIP COACHES
YVETTE & GEOVANNA

Relationship Coaches
What does "Creating Balance in YOUR Business look like?"
Are you always running out of time during your work week?
Are you overscheduled and feeling overwhelmed?
Are you tired of playing catch up and still not getting everything done?
We give you tips and tricks on how to REbalance the Relationship with your Business!
Our intro will include:
Goal Setting Short Term/Long Term And Seasonally
Time Management, Time Blocking and Calendar Integrity.
Follow Up Processes and Boundaries with Your Team/Clients! It doesn't matter what season you are in, it is time to pause and REbalance the Relationship with YOUR Business!
SHAUNDRA DINEEN

Best-selling author, award-winning motivational speaker, podcast host, and founder of Rubyz Global Coaching and Consulting, LLC.
Armed with her relentless motivation and her inspiring commitment to empowering women of all backgrounds to dream big and triumph over adversity, Coach Shaun is on a mission to help women succeed in every stage of their lives. Shaundra is passionate about energizing women to help them reach their full potential by taking charge, overcoming fear, and finding the courage to live their best lives. Shaundra lives by the mantra "Do It Afraid" – and she's determined to help other women live by it too.